International Vasaloppet Culture Exchange(IVCE) is originated by Vasaloppet Sweden headquarters, which is held in each three years. IVCE is designed to promote intercultural understanding through students exchange among the international Vasaloppet family members. It promotes Vasaloppt member country economic prosperity.
2009, the first edition of China IVCE held in Changchun. There are more than 30 Representative for Vasaloppet Sweden, Vasaloppet America, Vasaloppet Japan, Vasaloppet China attend conference. They have a intense discuss about Vasaloppet member country cooperation, participants number keep and increase, continuity of IVCE.
2013, IVSCE held in Japan.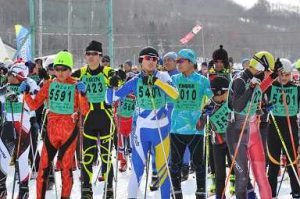 This year, IVCE is held in Japan from 12th of March to 16th of March. Delegate will visit Venue,Asahikawa and Sapporo. Take part in Vasaloppet Japan- VIP group.HopeVasaloppet members can have a good experience in Japan, having a good imperssion of Japan and deep understand Japanese culture.