My name is Peter Andersson and I am a proud pioneer of the Vasaloppet crew who made the first race possible in year 2003.
I see these few days of being part of establishing this fantastic event as one of the highlights of my 15 years in China.
The spirit of the founders of Vasaloppet, with Gåvert Wååg, Jörgen Mårtensson, Tobbe, and Mr. Gong Wen Bin in the frontline, combined with the fantastic people in Changchun who made this possible. With so limited time and with the challenges of language barriers, cultural differences, lack of experience making a ski race into perfection, this was quite an effort!
I will never forget the late evening before the race day when everybody was exhausted, just back from the race venue and having a drink in the lobby bar of the hotel getting ready for the coming day. Then Mr. Gåvert came up with the excellent idea that we shall really get out there in the middle of the night and work on the details in order to make it into perfection!
So we did and woke up the 100 Chinese farmers who were assisting making tracks etc and we worked through the night until 4 a clock in the morning!
Well, we see the result, almost 20 years later! I take my hat off for all the Nordic Ways people and their Chinese partners who constantly has been working extremely hard to make this into a world-renowned event!
Me on a potatoe field in Changchun, the ski track in the back ground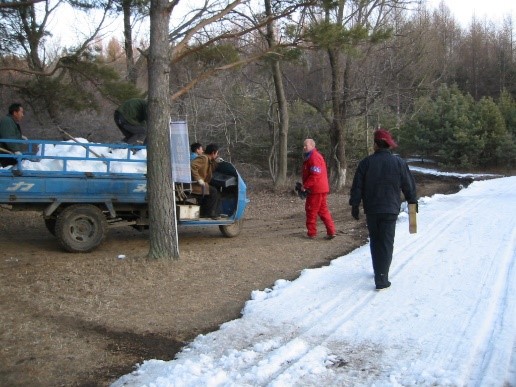 On the ski track together with local farmers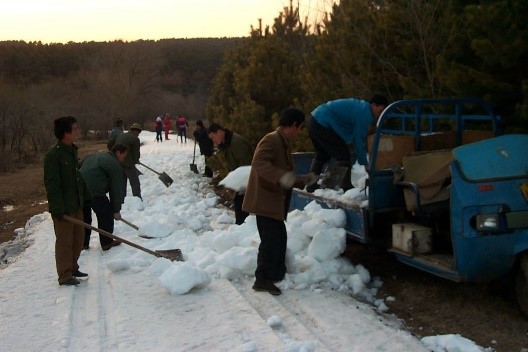 Small vehicles and man power was used to make the ski track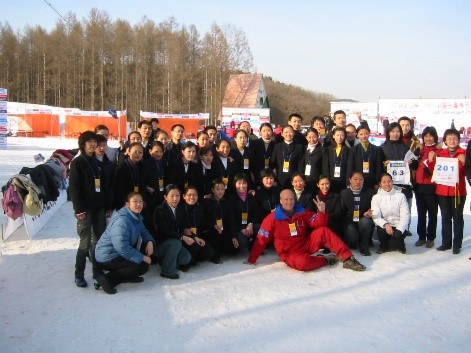 Working together with student volunteers gave me good opportunities to develop my Chinese language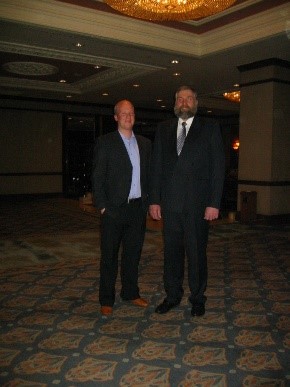 Together with legendary Finnish skier, Juha Mieto, at the "ambassadors' reception"