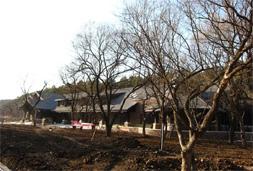 The Vasaloppet China Museum, which is going to have its opening ceremony on Jan. 2nd, 2011 is just under construction. Till today, as the pictures showing, we can already tell the exterior appearance of the museum same as the view planned.
Traced back to 2002, PWT Orienteering Sports Organization in China suddenly got attracted by the unique ecological and natural environment of Changchun Jingyuetan National Key Scenic Spot as long as they came here. Due to its similar environment as that in Northern Europe, the delegation then made their decision to hold Vasaloppet in Changchun Jingyuetan. In 2003, Chinese Ski Association, the Organization Committee of Vasaloppet Sweden and Changchun City government have cooperated to hold this competition for the first time. From then on, the Vasaloppet with over 80-year history in Sweden came into China and settled in Changchun Jingyuetan. Since then, Vasaloppet China has already been 8-year-old. And this year, it will receive the Vasa Museum for its 9th birthday present on Jan.2nd, 2011!
Vasa Museum is just the broad platform for exhibiting the Chinese culture and the Vasaloppet China will be a feast for gathering Chinese and Western civilization.
the overview of the Vasa Museum by Oct.28th, 2010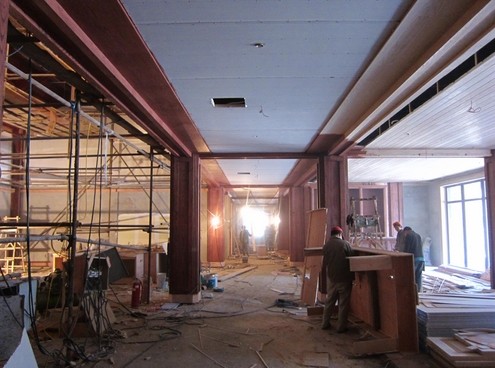 The 2nd floor of the Vasa Museum from inside. The worker are building it orderly.
The exterior view form outside,which is already pretty much same as the one planned.