Through two month preparation, Vasaloppet China have its opening ceremony this morning at 10am. There are more than 40 vips from FIS,Worldloppet member countries,CSA internetional friendly cities representives come to China,enjoying in this wonderful sculpture world and Vasaloppet China. Skiers from all over the world getther in China, Changchun. Thousands of audience join this excellent.
Charming Track shows its magic with beautiful sun shine.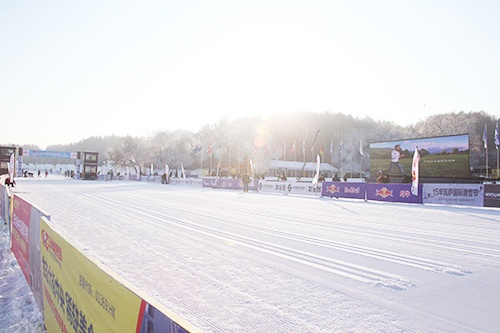 Jingyue queen are waiting for worldwide skiers.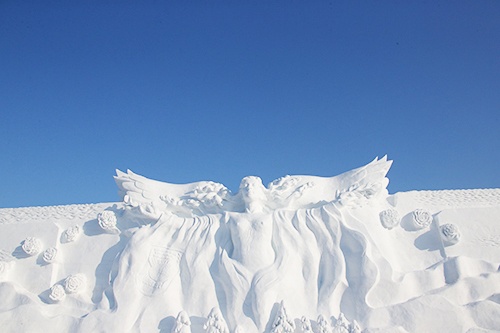 Staffs are busy with perparetion at race day morning.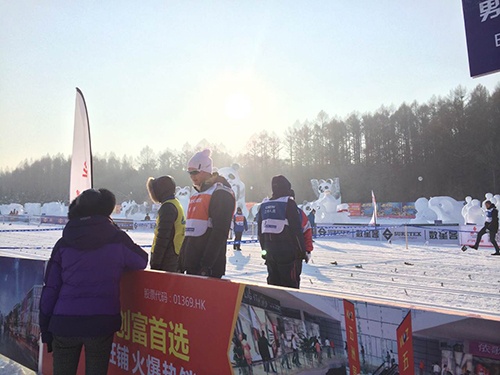 Audience are attracted by arenas atmosphere.
Before race, skiers are well perpared, waiting for "battle".
Far away "guests"s come to arena say hello to skiers and hope all the skiers can have a good ending.
Posts are having fun with their friends.
"Gustav Vasa" is on his ski track testing, happy with this years new changing which make the race more interesting.
Skiers pour out with start signal figthing for finishline.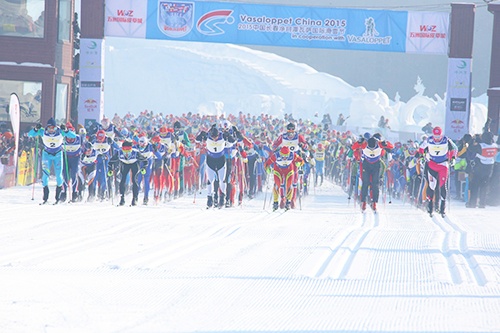 Such a amazing competition.
Skiers pass Vasa brigde.
Till now, race are have not finished. Who will be the this years winner. We look forward. Can Anders winner one more time.Keeing focus on our homepage.www.vasaloppetchina.com!