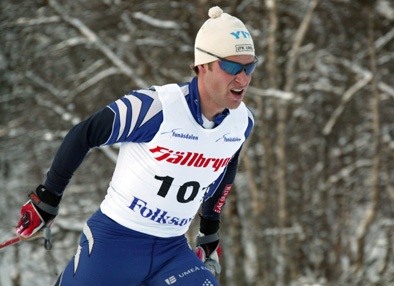 One of Vasaloppet China's big stars is once again coming over to celebrate the 10th anniversary of the event, and of course to try and claim another victory in the 52,5k race. Sweden's Anders Hoegberg won China Tour de Ski and Vasaloppet China in 2009, and finished second in last year's edition.
The 35-year-old Hoegberg has been active in his native Sweden already this winter, and scored some good results in 15km races. We are all curious to find out whether he can once again climb onto the podium in this year's China Tour de Ski!
Other prominent new names on the elite skier's starting list are olympian Jonas Thor Olsen from Denmark, and Austria's Lukas Weitgasser, national champion on the 10km freestyle pursuit.