The 19th edition of Vasaloppet China in Jingyuetan Park in Changchun exceptionally took place on Tuesday, 29 December rather than on its traditional date of 4 January. In essence, this meant it was the second time the elite & mass participation event was held in this extraordinary and difficult year of 2020, which is surely something for the statistics books! Due to the ongoing corona pandemic in the world, the field of participants in the 50 km and 25 km races was of course smaller than usual with a total of 544, and except of a few expats based in China it was comprised of Chinese skiers only. Despite all that, the performance level certainly did not go down as both the winners in the men's and women's races scored a better finish time than those early this year. Perhaps an indication that the Chinese National XC ski team is well on track to be ready for some strong racing in next year's Winter Olympic Games in Beijing.
Today's Vasaloppet China also saw another record performance by veteran female skier Li Hongxue, who claimed victory for the sixth time in her career in a time of 2:32:59. Li Hongxue started the race very fast to open a gap on her competitors during the first of two laps, and seemed to be counting on her experience, mental resilience and stamina to keep them behind as the finish approached. Li Lei and Chen Lingshuang chased her down in the final kilometres, but failed to catch her by about a minute. A fantastic old-skool win in other words by Li Hongxue ,who is nearly twice the age of the numbers two and three on the podium. Six wins, who will ever do better?
The men's race was quite a thriller as nine skiers came through the first lap checkpoint together. On lap 2, Zhu Mingliang from China's most northern province of Heilongjiang proved to be quickest and sprinted into the finish arena with a small gap on Shang Jincai and Sun Qinghai. The winning time was 2:16:29, eight seconds ahead of second and twenty-one ahead of third place.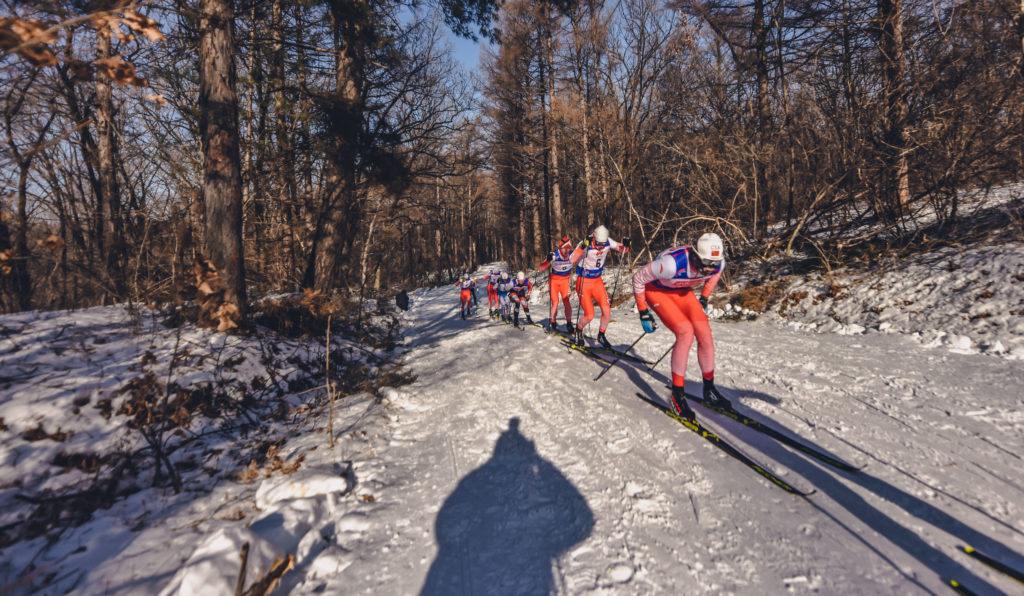 Despite the jolly atmosphere at the arena and a clear blue sky, the weather conditions were tougher than usual with a temperature of minus 17 and a consistent breeze that made it feel even colder for the participants. Highly experienced Swedish skier and Vasaloppet Sweden enthusiast Connie Larsson was a successful finisher, but argued today was definitely one of the hardest races he has ever done.