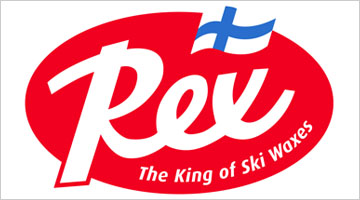 The renowned Finnish company Rex is the next sponsor to be confirmed for the upcoming Vasaloppet China 10-year anniversary. Dubbed The King of Ski Waxes, Rex is the specialist in cross country ski waxes with a strong commitment to make every skier's skis grip and glide better.
Nordic Ways Vasa is very happy that a company which has the same love for the cross country skiing sport as itself has decided to team-up and promote this wonderful activity to the people in Changchun and China as a whole. Rex works together with world's best skiers on a daily basis to develop and evaluate current ski requirements. Its glide waxes and grip waxes are used by professional top skiers and hobby skiers alike.
Please find more information on Rex, the King of Ski Waxes, on its website.