You can take this medal home as long as you finish the race!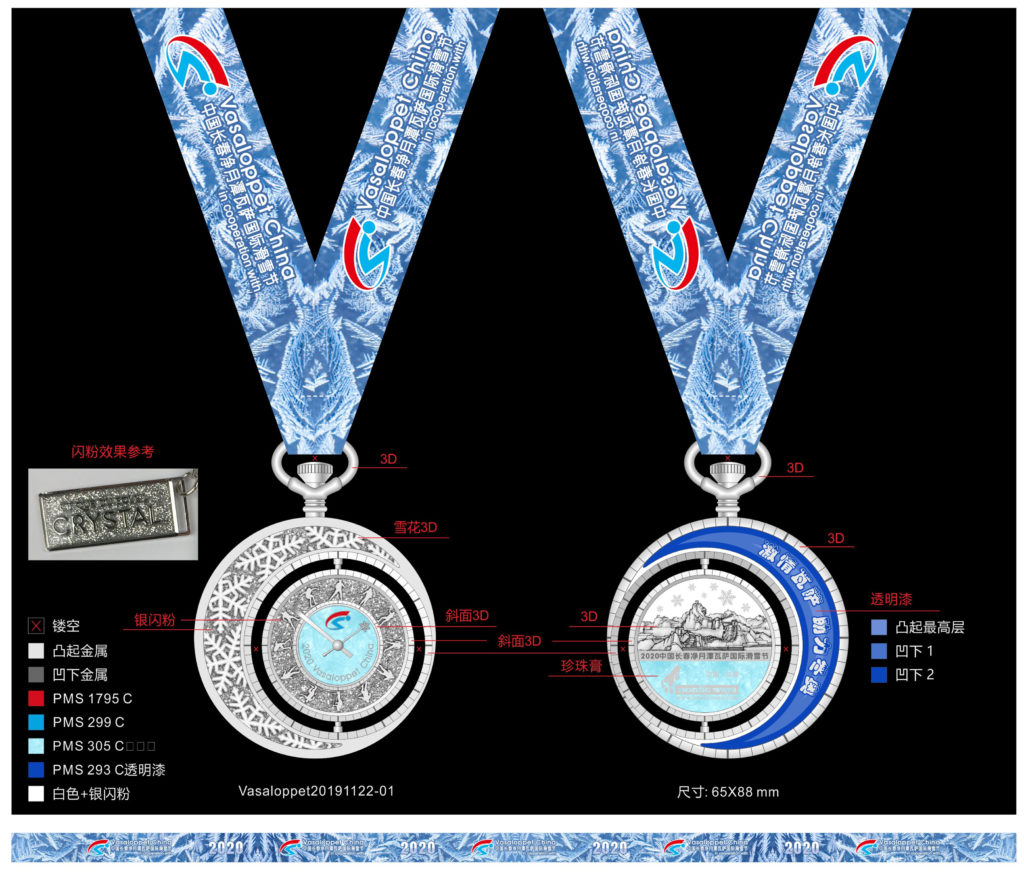 Next, I'll show you the new medals.
In the design of this year's medal competition, we have integrated the concept of "competing against the clock" representing competitive sports,base on the "snowflake and snow sculpture" with "Vasaloppet China"logo , it is specially designed as a clock shape.Each moment is a different cross-country skiing signature movement, recording the excellent sports moments of during the race.It also means that every athlete is challenging himself and breaking through the limit all the time.
We take this opportunity to wish all the participants will enjoy the race, achieve satisfactory results,join and love cross-country skiing.
Let's look forward to 2020 Vasaloppet China!On January 4th,2020, See you in Changchun,China!